15 day trip —
 Berlin & Frankfurt
I was fully expecting to roll my eyes at Berlin. Everyone's always "Berlin is so libertine and cool and vibey" and all these other red-flag things that usually turn out to be overstated. In spite of that Berlin ended up being our favored city — what we saw was very international and diverse (and vibey and libertine).
You could sense the juxtaposition of history vs. welcomed evolution. Seemed generally affordable for an urban area, and I could envision good quality of life there. (As in, you might not have to work so hard.)
Impressions: Moms pushing babies around, street markets, cold weather cycling, waiting for the walk sign on empty streets, tea-making-classical-music-loving airbnb host, watching neighbors eat dinner in slapstick fashion through courtyard window, spacious apartments, honor-system / on-time trains, smoking in bars (yuck), intense lovers of art.

Flying the drone on a very foggy day. Thankfully only minor damage
Bulletted Impressions:
Turkish food was great. Went to two fancy, contemporary German places — good, but not worth it
Beers were nice
Loads of parks and outdoor areas. Told it really goes off in the summer
German Historical Museum was excellent. A linear, focused presentation of the country's history. I needed another hour there, but they were closing up
Spent a couple days in Frankfurt (while Esha attended a tradeshow). The Städel was a worthwhile art museum (they had a good app, and the only contemporary art I saw on the continent). Otherwise, Frankfurt was not an interesting destination. Terrible food
Paris
Remainder of our time was in Paris. This was Esha's focus and thankfully she had prepared the itinerary. City-wide there was a high level of craftsmanship and general olde time artisan-y relics. I got to wondering if the average carpenter there had to be so much more skilled? Even the museums were very stylish and moody (sometimes too dark). After a while, you'd kind of get tired of seeing the same stone building and old churches everywhere you go.
The food was generally on a higher baseline — although I was surprised that many of the rec'd bistros had laminated menus, unchanged for years. A few newish places tried a bit harder. Next time we won't be so dedicated to French staples … as in Germany, the best eats were Turkish sandwiches from the markets. Rarely saw chicken or crafty cocktails on the menus. My favorite place was a little bar preserved from the 60s with a handsome after work crowd, and the accompanying bistro across the street. I went back a couple times.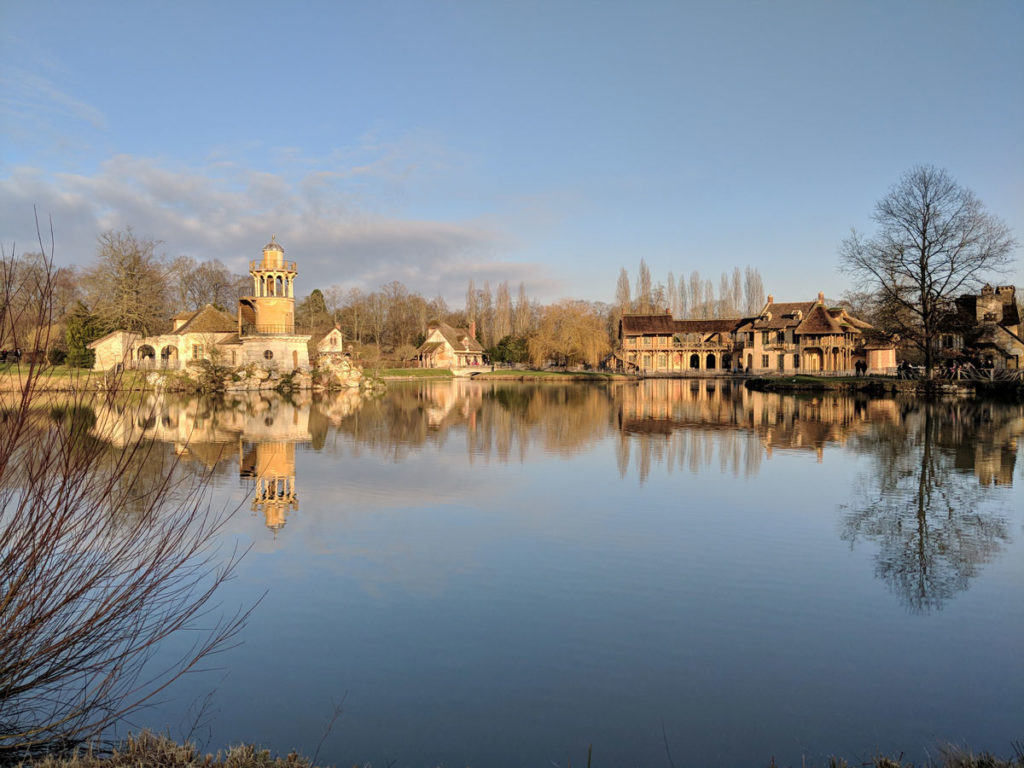 Spent a Sunday at Versailles. Booked their King's apartments tour, which was really nice and took us into some off-limit rooms. I'm totally sold on tours when available. After walking at least 10mi that day, Esha convinced us to get over to the far corner of the property to see the The Hameau de la Rein, which ended up being my favorite part of the day. Pleased to see a lot of families hanging out and riding bikes in the gardens.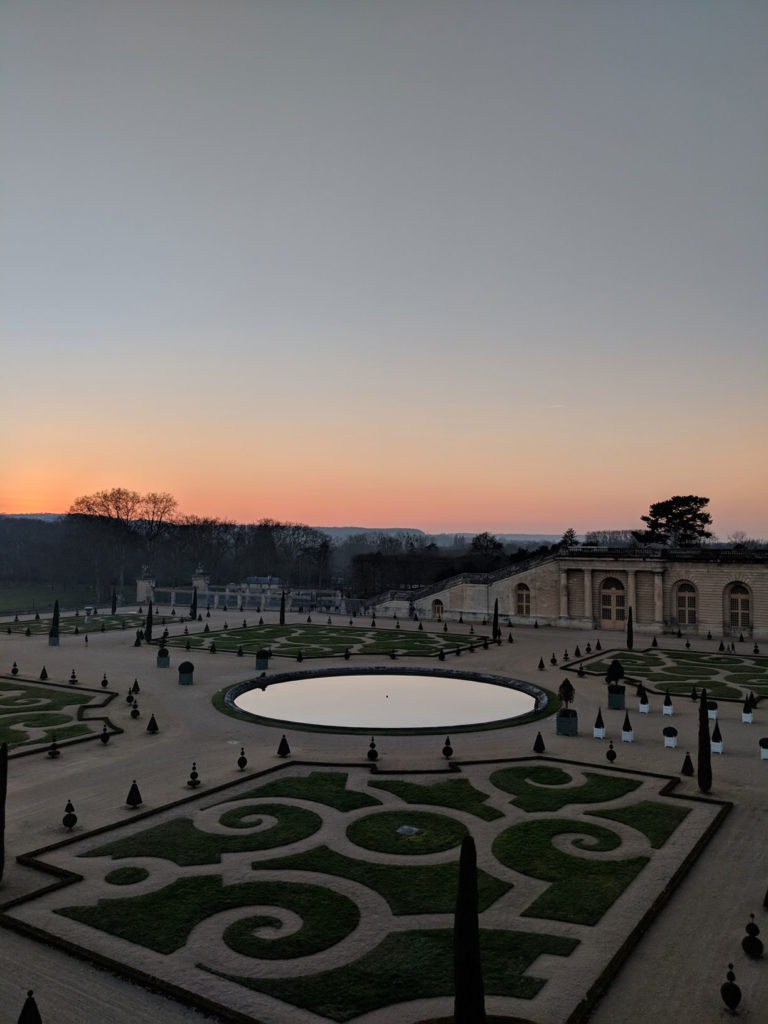 Impressions: everyone smokes, sits outside year around, healthier looking elderly population, waiter seems to be a normal career track, same stores as NYC, aggressive traffic, beat the crowds by seeing all the tourist stuff in the off-season, got a haircut and it was the only time US politics came up … thankfully it didn't seem to consume them as much it does us, they recognize that trump is an idiot and don't understand it at all either
Louvre was better / less annoying than anticipated
Hunting Museum was a true surprise
Would be a nice place to experience daily life — I'd be interested in spending time with a project to work on like all them old writers
Limited beers on offer, and the wine wasn't as cheap as I'd hoped
Overall, everything was a bit too pricey
Walked 7–10 mi every day
Plenty of bread
The entire trip I was further reminded about how little I know of world history. Seemed a bit scary that nearly everyone spoke English, and you really only heard American music. We'd take an uber to a plane, get off, order another uber. Used our phone for directions, recommendations, translation when necessary, and to get the news we were hoping to get away from for a little bit.