Last week I went to visit Shawn, Danny, and Matthew at Harvest.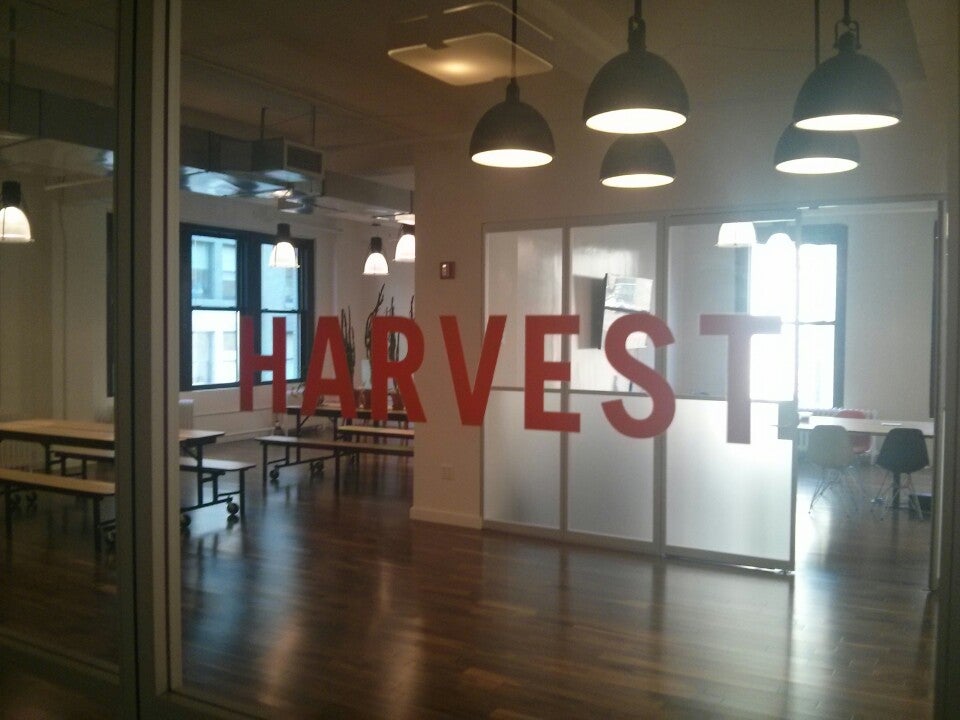 Harvest is a web-based time tracking and invoicing application relied on by creative businesses in over 100 countries. Shawn interviewed Sam and I back in 2007 for their former studio's blog.
I was genuinely excited to visit the office (and confused when others didn't share my enthusiasm … looking back, time-tracking might not seem like the sexiest thing in the world). What is impressive is that they've built a thriving business that actually solves a problem — and they charge money for it! I follow startup news, and I do not understand the buzz around those that have no explicit purpose and get crazy evaluations. The office was beautiful and quiet — I love a quiet office. We talked for 1.5 hours (…I wonder if they tracked it?) about their work culture and the tech industry. Many similar topics came up during my visit to 37signals. Very thoughtful, progressive, and free of typical office structure bullshit. Most importantly they value a design process as the foundation of their work.
I showed them some of my work and they asked me why I wanted to transition to digital. I need to work on my answer, I haven't fully formed my thoughts around that … more on that soon.